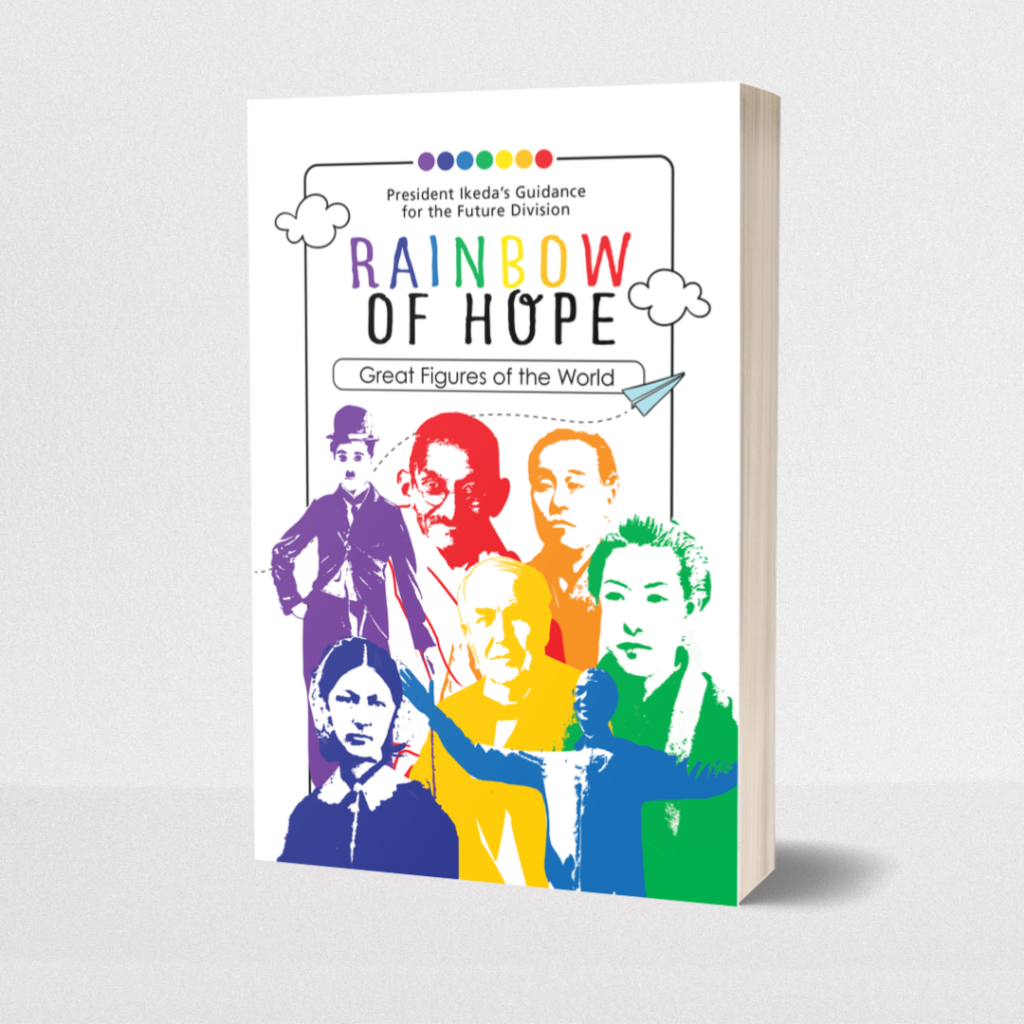 In this compilation of 17 essays for younger Future Division members, President Ikeda presents eminent personalities who overcame life's challenges to achieve happiness in their respective fields and rose to become acknowledged figures in the world.
Each narrative spotlights hope and courage and the never-give-up spirit to win over limitations and barriers to make impossible goals possible and become beacons of inspiration to all.
Some of the people who feature in this book are Charlie Chaplin, Nelson Mandela, Florence Nightingale, Thomas Edison, Mahatma Gandhi, Helen Keller, L.M. Montgomery, Dr Martin Luther King, Jr., and many more.
Each of the essay is accompanied by colourful illustrations for children.