On 3 & 4 February 2023, 80 participants from SGS Choir Groups and 80 Future Division members performed in Act 3 and Act 5 respectively of Chingay 2023 titled, "Embrace Tomorrow".
This year marks SGS's 39th year of participation in the annual street parade.
---
Chingay 2023 Appreciation Ceremony
On 9 March, the Chingay 2023 Awards Presentation and Appreciation Night was held at the Orchard Hotel. Guest of Honour for the event was Mr Edwin Tong, Minister for Culture, Community and Youth and Deputy Chairman for People's Association.
SGS Chingay 2023 Choir item in Act 3 was awarded the "Best Audience Engagement Performance (Performing Group with less than 100 performers)" at the event. The award was received by Mr Ong Tiong Cheng, Chairperson for SGS Chingay 2023.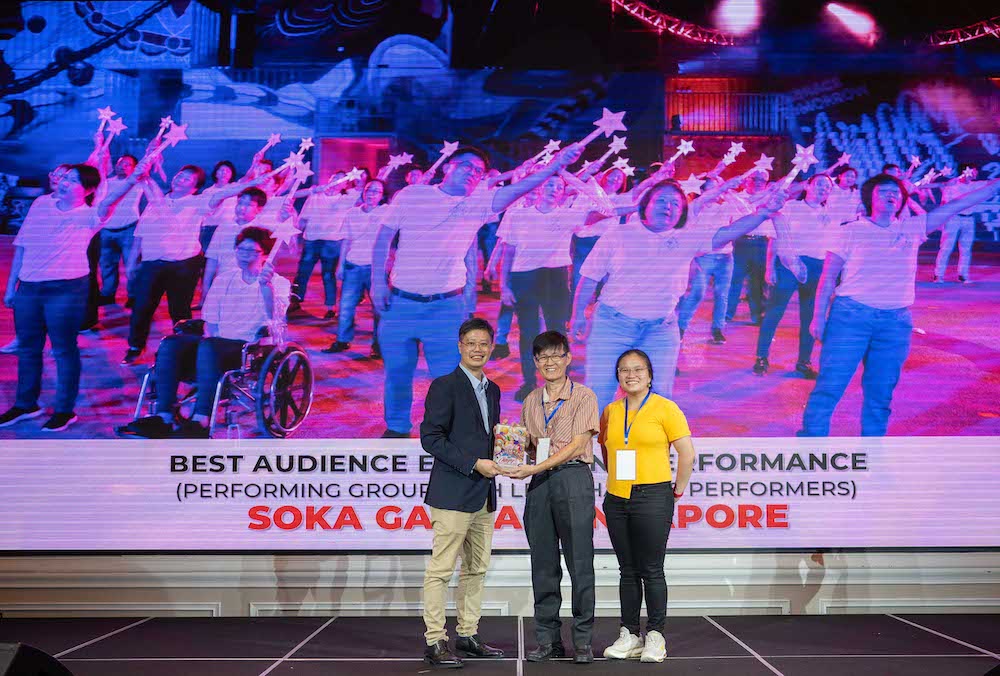 Photo Credit: People's Association