On 12 February 2022, 26 representatives from SGS YMD Courageous Musicians (Brass Band) and YWD Fife-and-drum Corps (Kotekitai) put up a marching band display item in Act 3 titled, "Dare to Dream", of the Chingay50 showcase at the Jewel Changi Airport. The performance showcases Singapore's community co-creations and aim to encourage Singaporeans to pursue their passions and aspirations, particularly in a post-covid world. This year marks SGS's 38th year of participation in the annual street parade.
The members, whose ages ranged from 16 years old to 29 years old, have been practising twice a week since November 2021, starting with online trainings and increasing to physical trainings, while observing all safe measurement measures.
Performers also had to undergo self-administered Covid-19 Antigen Rapid Tests (ART) and obtain negative results before attending every training. During the rehearsals, they had to arrive hours in advance to get their Covid-19 Pre-Event Testing (PET) done by medical professionals.
As it has been nearly two years since the Brass Band and Kotekitai members last performed physically, they had to spend greater efforts to build up their stamina for the performance within the short three months. During trainings, they had to wear face masks at all times, while performing physically demanding dance and marching moves with their instruments. Through faith, our youth were able to overcome these challenges, on top of coping with their studies and work.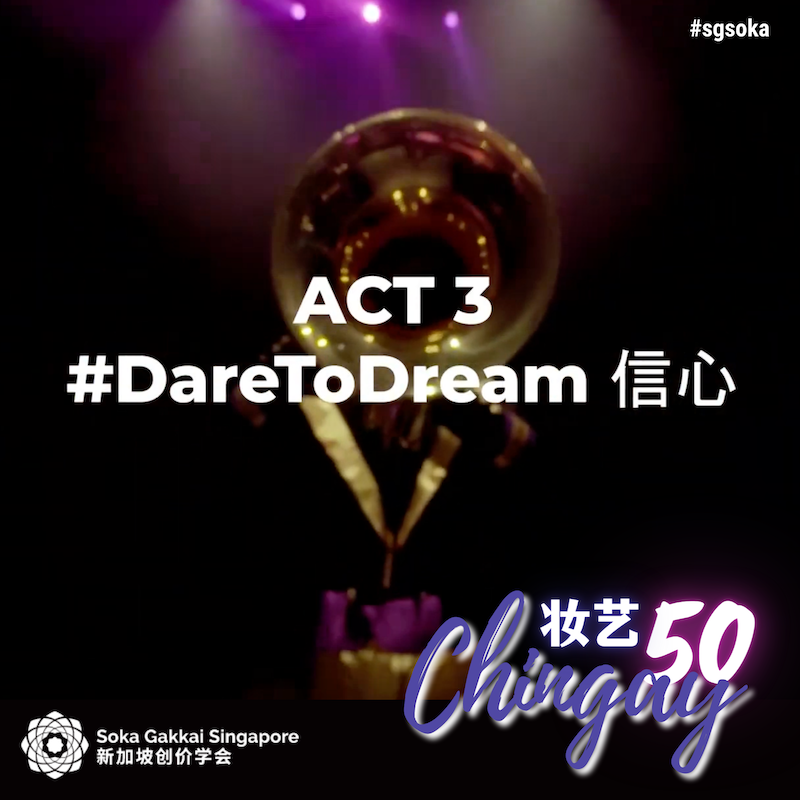 Seow Chu Xuan, Choreographer from the YWD Fife-and-Drum Corps shares her impression:
"I took up the role as a choreographer for Chingay as I wanted to help put up a performance that could encourage and bring hope to the audience during this ongoing Covid-19 situation.
It was my first time choreographing for a public performance, and it has been challenging given the short training timeline, coupled with the various changes and safety measures that had to observed along the way. However, I had my trainers and choreographer to rely on, who were always there to support me throughout the trainings.
At the same time, it was the first time since Covid that the Fife-and-Drum Corps and Courageous Musicians members were able to participate in physical trainings again. It was heart-warming to see the participants put their heart into practising for the performance, and forming friendships during trainings."
Chingay 2022 Appreciation Ceremony
On 24 March, the Chingay 2022 Appreciation Ceremony was held at the National Gallery Singapore. Guest of Honour for the event was Mr Edwin Tong, Minister of MCCY and Deputy Chairman of People's Association. The award was received by Mr Yong Kim San, SGS Management Committee Honorary Secretary.