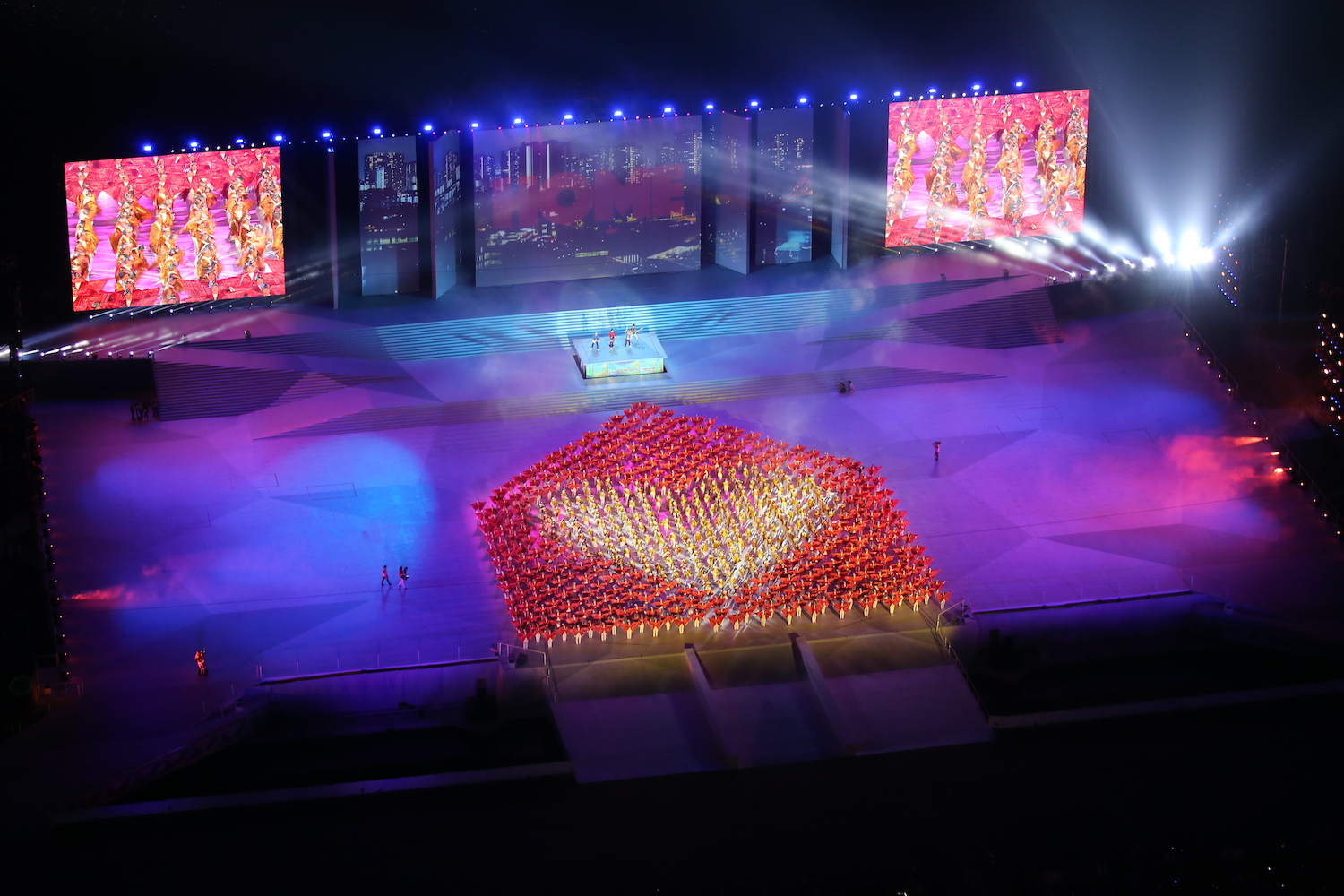 This year marks the 33rd year of SGS's participation in the National Day Parade (NDP). NDP 2018 in celebration of Singapore's 53rd birthday, was held on August 9 at Marina Bay Floating Platform, with the theme "We are Singapore".
A total of some 650 Women Division members represented SSA in putting up a mass display item in Act Three—Our Spirit, Our Strength in front of more than 25,000 spectators present, including President Halimah Yacob, Cabinet members and Members of Parliament, and millions more who were watching on the television and the internet.
SGI President Ikeda has often praised the Women Division members for their tenacity and dynamism, saying "they are the driving force of kosen-rufu (movement for peace and happiness of humanity), and no praise, no matter how eloquent, can do them full justice". This year's act conveyed a similar meaning of how everyday Singaporeans can triumph over all challenges and adversities through perseverance and determination, to achieve the extraordinary.
A Performance that Shines with the Singapore and Soka Spirit
In the segment, SSA Women performers appeared on stage in sequin-studded silvery-white top. Their costume was a specially designed three-layer onesie which could be switched from the colour of silvery-white, to red, and finally to a dazzling gold.
Gracefully navigating themselves to form intricate vines which symbolised ties that bind and provide for Singaporeans in times of need, the performers soon moved into four more formations — a heart-shape formation, a symbol of family strength and love; a house formation, a portrayal of the strength of community spirit; a spiral formation that led to a sun formation that depict woman shining as a sun of hope in their family and the community.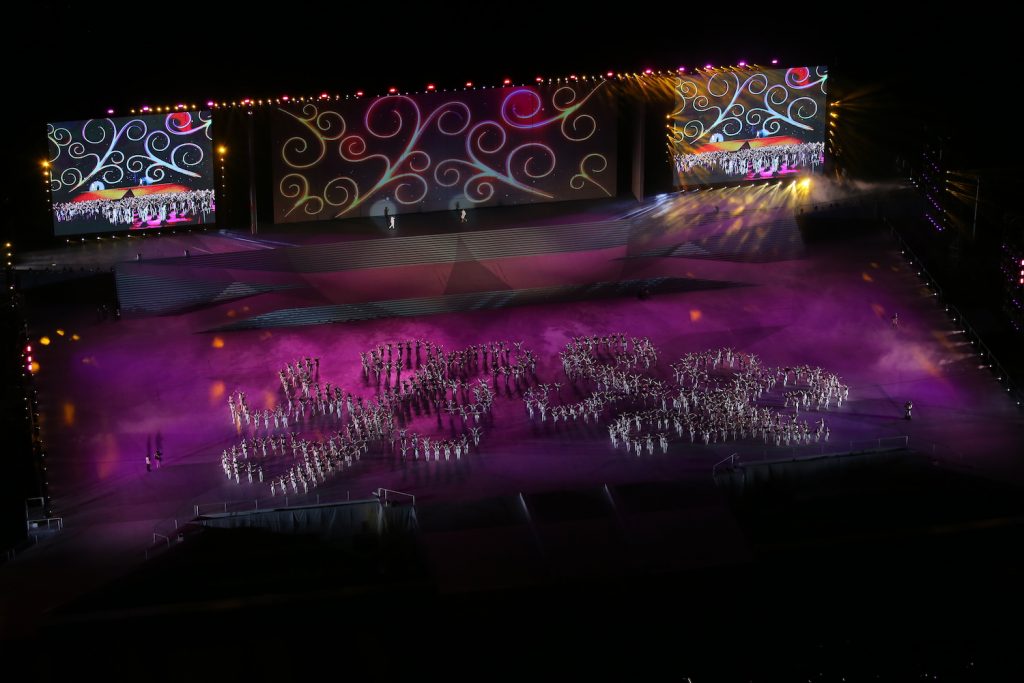 "This is the Place I Train and Polish Myself!"
As with all large-scale national events, continuous review and improvements were required to bring the best show to all Singaporeans on August 9. Throughout the approximately five-month journey which started since March with the weekly Saturday trainings at the Kranji Camp, the SSA choreography team worked closely with the NDP 2018 team to discuss and execute multiple changes and enhancement to the choreography, even up till the combined rehearsals.
Ms Annie Ang, a Women Division performer shares her impression:
"When training first started, things did not go smoothly as I unfortunately slipped, fell and dislocated my arm at home. Though I had to keep my arm in a sling for a month, I made an effort to attend every training and observed from the side. Through this NDP journey, I have come to understand the true meaning of unity and am glad to have strived alongside the other wonderful performers and trainers."
The more than 700 Women Division participants, trainers, choreographers and support personnel involved in NDP 2018, have polished and trained themselves throughout this journey, bringing forth the brilliance of their human revolution to shine, imparting hope and joy to all who watched the parade.
(Please refer to SSA Times issue 589 for full report and NDP 2018 photo spread)