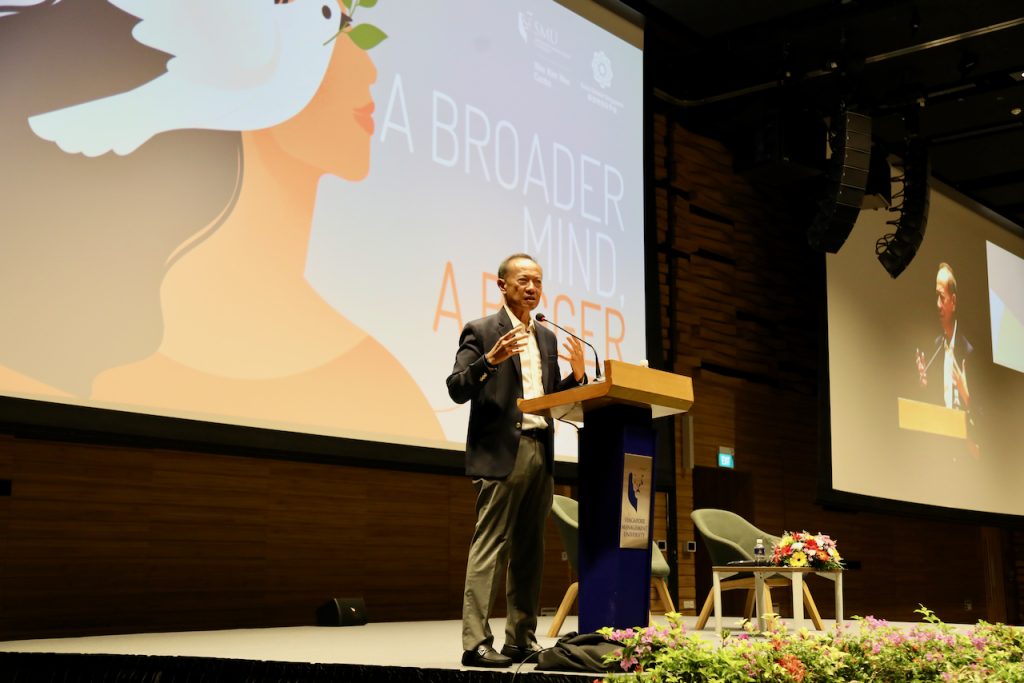 The 8th Annual Ikeda Peace and Harmony Lecture successfully took place on 23 September at the Singapore Management University Yong Pung How School of Law. An overwhelming response of some 1,400 people attended the session where distinguished speaker Mr George Yeo, Visiting Scholar, Lee Kuan Yew School of Public Policy National University of Singapore and Founding Patron of its Asia Competitiveness Institute, spoke on the topic, "A Broader Mind, A Bigger Heart".

In his sharing, Mr Yeo shared on the current emerging fault lines between countries and within human communities as the world faces unprecedented tension. He emphasized that at such times, it is important for human beings to see the world from the perspective of others and not be too quick to jump to conclusions as the ultimate peace and harmony begin with us.

If you've missed the lecture, you can now catch it via the SMU Facebook page here.