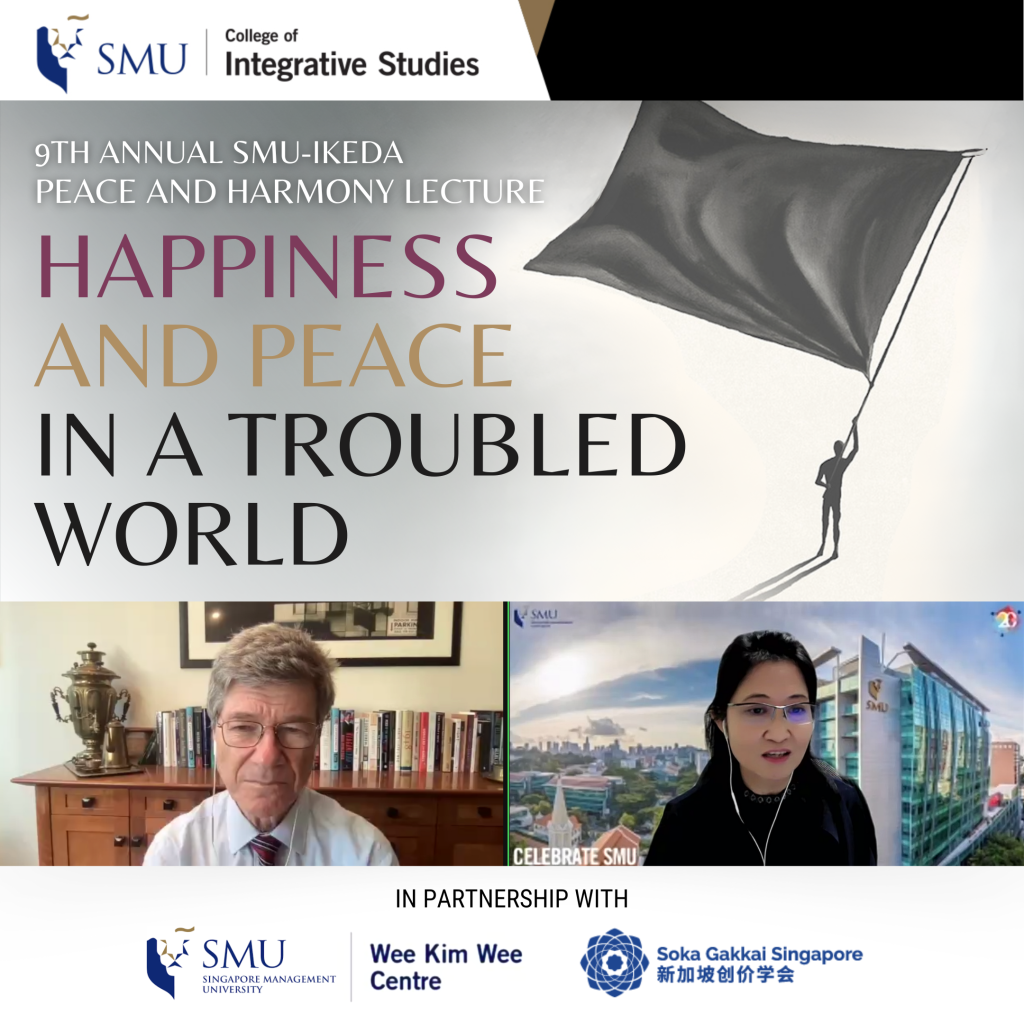 On 6 September, the 9th Annual SMU-Ikeda Peace and Harmony Lecture, titled "Happiness and Peace in a Troubled World" convened with great success, drawing an online audience of approximately 1,200 attendees via Zoom and Facebook LIVE.
Dr. Jeffrey Sachs, a renowned American economist and sustainability advocate, graced the event as the keynote speaker. His illustrious background includes serving as the former director of The Earth Institute at Columbia University and his current roles as University Professor and Director of the Center for Sustainable Development at the same institution, as well as President of the UN Sustainable Development Solutions Network.
In his lecture, Dr. Sachs tackled the contemporary global landscape marked by geopolitical crises and environmental deterioration. He emphasized the urgent need for ethical guidance, advocating for the "ABCs of Happiness and Peace" based on the wisdom of Aristotle, Buddha, and Confucius. These ancient sages stressed the cultivation of virtues as a path to happiness and rational action, a departure from the classical economics' focus on individual wealth maximization.
Throughout the lecture, Dr. Sachs inspired passionate engagement from the audience, and addressed questions spanning ethics and politics. In his closing remarks, he highlighted Singapore's potential role in promoting regional and global peace through dialogue, connectivity, and transcending block divisions. His insights left attendees pondering the profound connection between happiness and peace in our tumultuous world.
If you've missed the lecture, you can now catch it via the SMU webpage here.