The Soka Gakkai theme for year 2022 has been declared as the 'Year of Youth and Dynamic Progress'. To usher in this brand new hopefilled year, we have prepared a series of collectibles for everyone. Do check out the one million prayer chart, resolution card and zoom background for year 2022.
Please click on the image to download:
请点击图片下载:
Million Daimoku Chart
百万题目表
Zoom Background
Zoom 背景图
Resolution Card
决意卡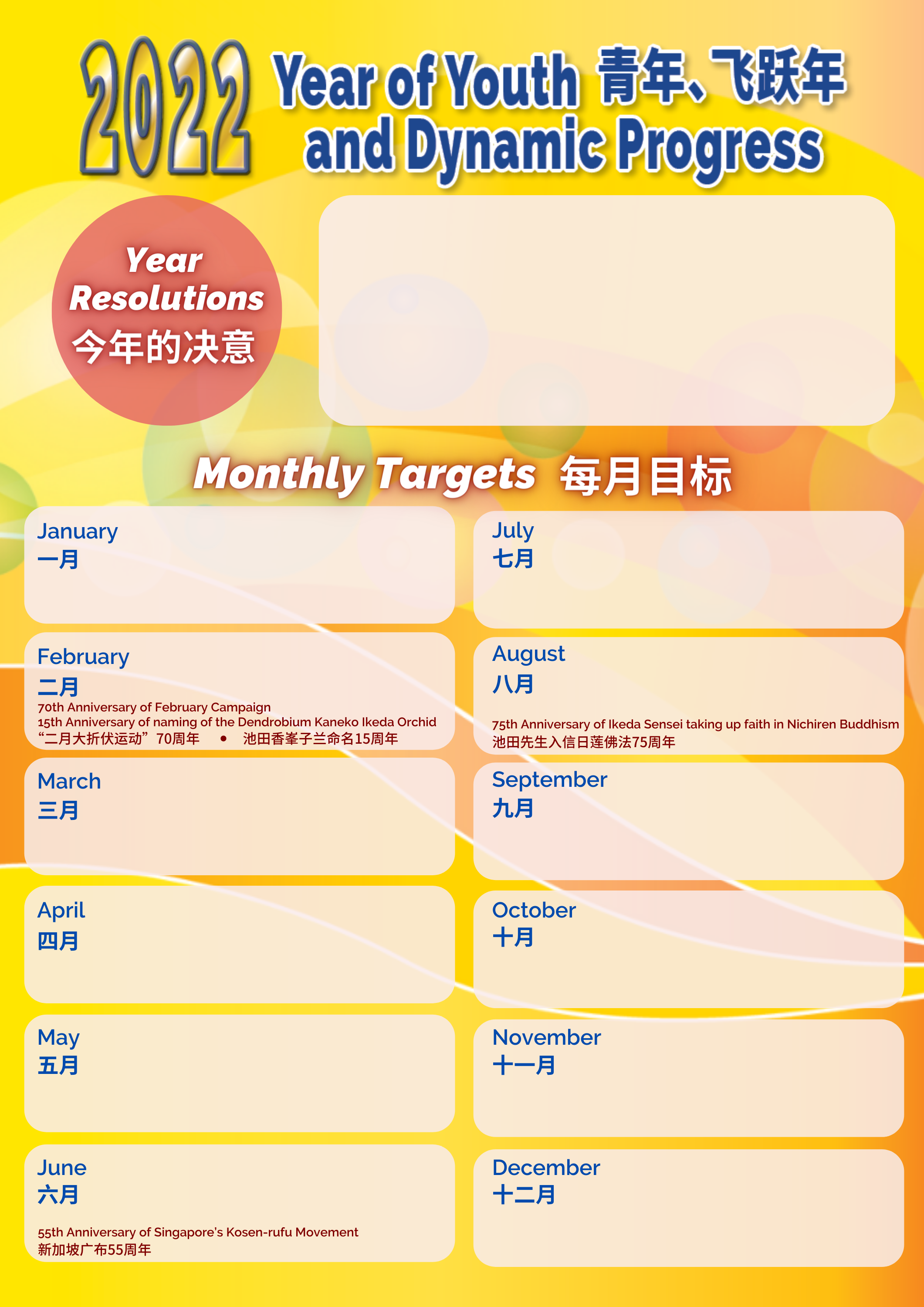 2022 Theme Card
2022 主题卡
The 2022 theme card is out! You can now purchase it at the SGS sales outlets or via eSales at https://esales.sokasingapore.org too. Don't miss it!