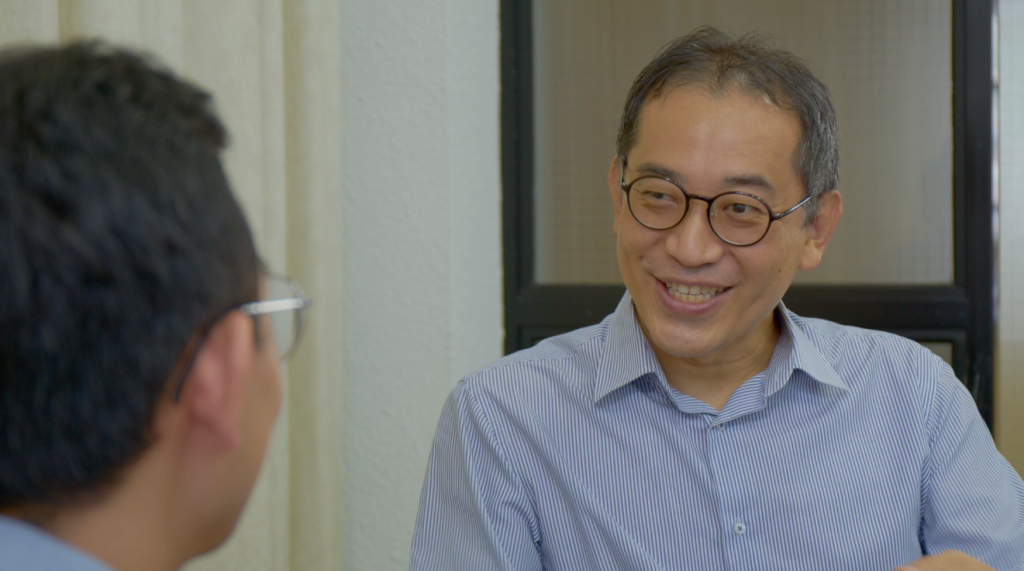 Lee Huang Siong
Men Division
Since young, I have been following my mum in practising Nichiren Buddhism. At the age of 17, I experienced the actual proof of faith for the first time. Through my Buddhist practice, I overcame setbacks in my studies and eventually was accepted by the school of my choice. This spurred me to start practicing faith seriously and actively participate in Soka activities.
Having faith does not mean that life will be smooth sailing. Over the years, I have encountered various challenges, including family relationship problems, work issues, financial difficulties and my child's health challenges.
After graduating from the university, I joined a renowned multi-national company as a software engineer. The pay was good, and the work was meaningful, hence I had not thought about changing jobs. However, in 2009, due to the financial crisis, I was retrenched after 14 years with the company. I was at the crossroad in my career.
Finding a job at that time was very difficult. I sent out many job applications but did not receive a single reply.
Gratefully, due to my foundation of faith built over the years through active participation in Soka Gakkai activities and fulfilling my mission as a leader of kosen-rufu, I knew I had to base myself on faith to break through my circumstances and chanted fervently with the prayers to win over my career's challenges and demonstrate actual proof of faith.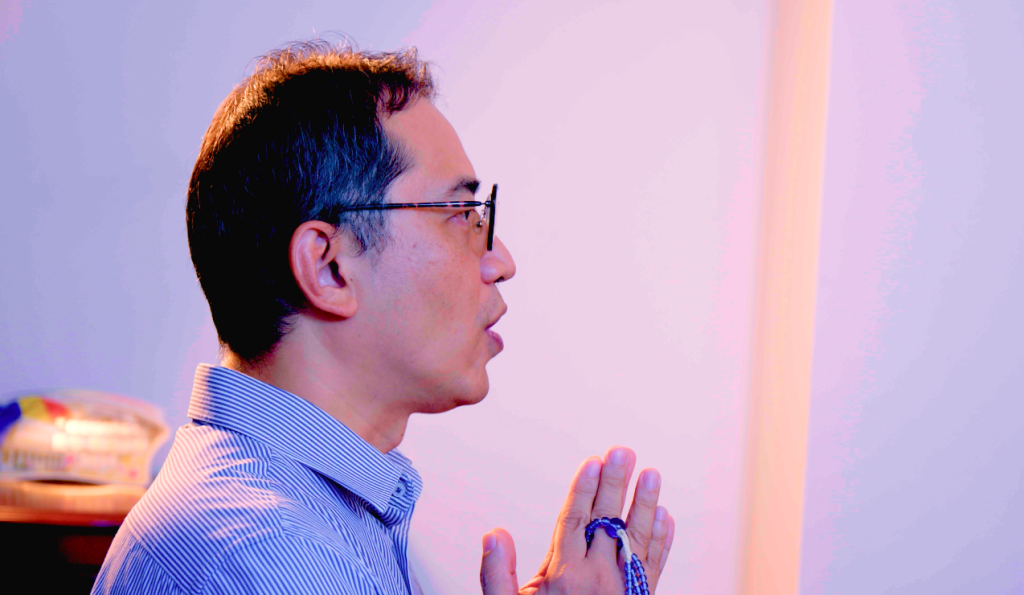 A few weeks later, an ex-colleague contacted me to help his company. I decided to take up his offer of a short-term contract job as a software developer. Eventually, my friend offered me with more contract works as I began to show results at work.
At the same time, I wrote to Ikeda Sensei to share my decision to pursue an entrepreneurial path and pledged to show actual proof in my work based on faith and to be a role model for my fellow members.
However, my journey as an entrepreneur was filled with difficulties. At the beginning, I often went without salary for months and depended solely on savings. There was once due to a project cancellation, I lost all my employees and had to build the business from scratch again. I travelled between Vietnam and Hong Kong in search of business opportunities. When I was overseas, I had to live in my office so that I could cut down on my expenses.
After years of hard work overseas, I decided to setup a new tech company with two ex-colleagues. While our business plan looked great, they often fell short. As a result, we encountered delays in our product launches.
During that time, I was always shuttling between Singapore, Vietnam and Hong Kong. Hence, I would usually be able to stay only 2 to 3 days a week in Singapore.
Following Sensei's guidance in The New Human Revolution "Fresh Leaves" Chapter where he wrote about the spirit of "do a week's worth of activities" in one day, I strove my utmost to fulfill my mission as a leader for kosen-rufu and conducted dialogues with my members despite my limited time in Singapore.
After overcoming a few crises in the business, and just when I was beginning to have a stable income with the company, planning to expand its business by going for IPO, the outbreak of COVID-19 in 2020 hit my company's business severely. We were again confronted with cash flow problems. As one of the co-founders and the Chief Technology Officer, I had to forgo my pay again.
By the end of 2020, to reduce costs, the board decided to lay off staff and I was impacted. My company owed me salary and personal loan amounting to 3 years' worth of my salary. My savings were depleting too. Hence, I felt very disappointed that I might have to give up my entrepreneurial journey.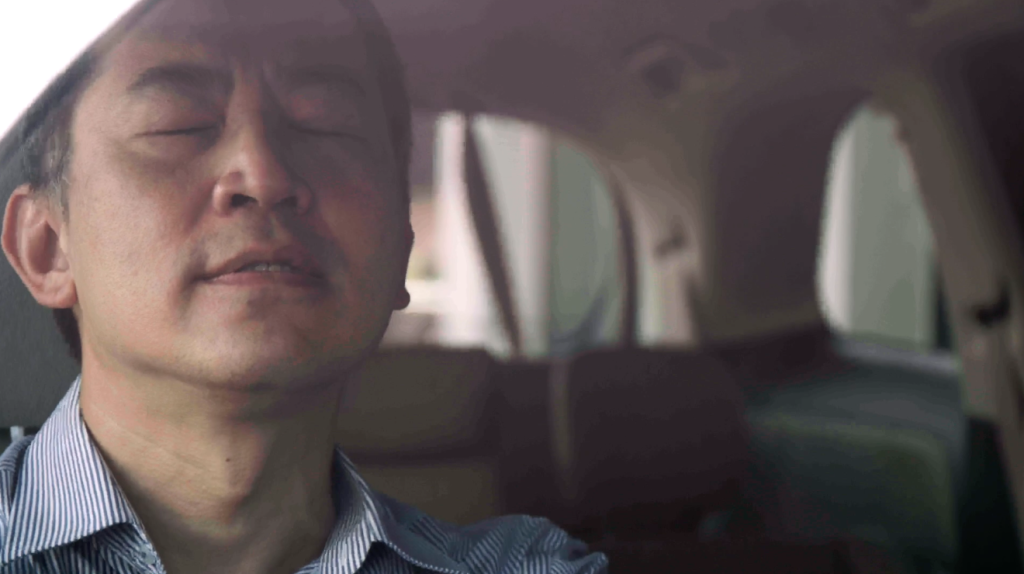 At that crucial moment, I recalled an episode in The Human Revolution where Toda Sensei failed in his business and yet he declared, "I have failed in business. But I have not failed in my life and in my Buddhism".
These words motivated me as I embarked on my new journey, and I wrote to Sensei again to pledge my determination to start anew.
It was only in March last year, after 4 months of job search, I felt relief to finally get a job in a startup.
3 months later, in June last year, my ex-company eventually got listed in an IPO. My ex-company paid me back all my past salaries and the loans. I could also exercise the shares of my ex-company. I felt deeply grateful.
Looking back, I realized that all my challenges and hardships have made me a better and stronger person.
Since I started working after graduating from the university, I have been making financial contribution yearly to the organisation.
When I was faced with situations where I had no income, it would have been common sensical to think, "Maybe I can reduce my financial contributions this year".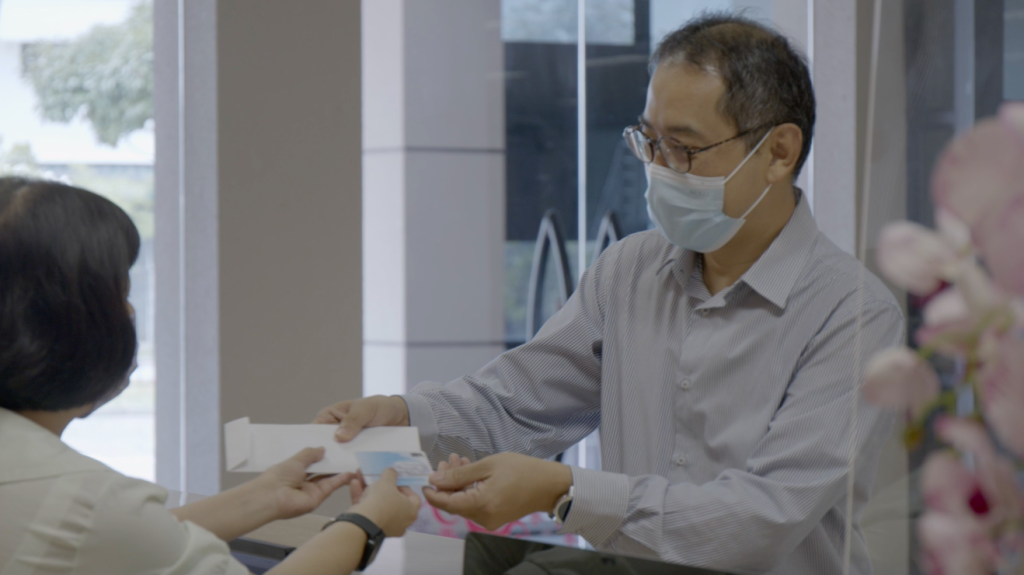 However, I was determined not to reduce my financial offerings and to increase them as much as possible, even increasing my financial contributions by 20 percent yearly. Though I encountered many setbacks, still, I was able to meet my financial goals. This is my resolution to express my gratitude to the Gohonzon and my support for Singapore kosen-rufu. 
Looking back now, I am convinced that all the sincere financial offerings have contributed to the many good fortune that my family has enjoyed.