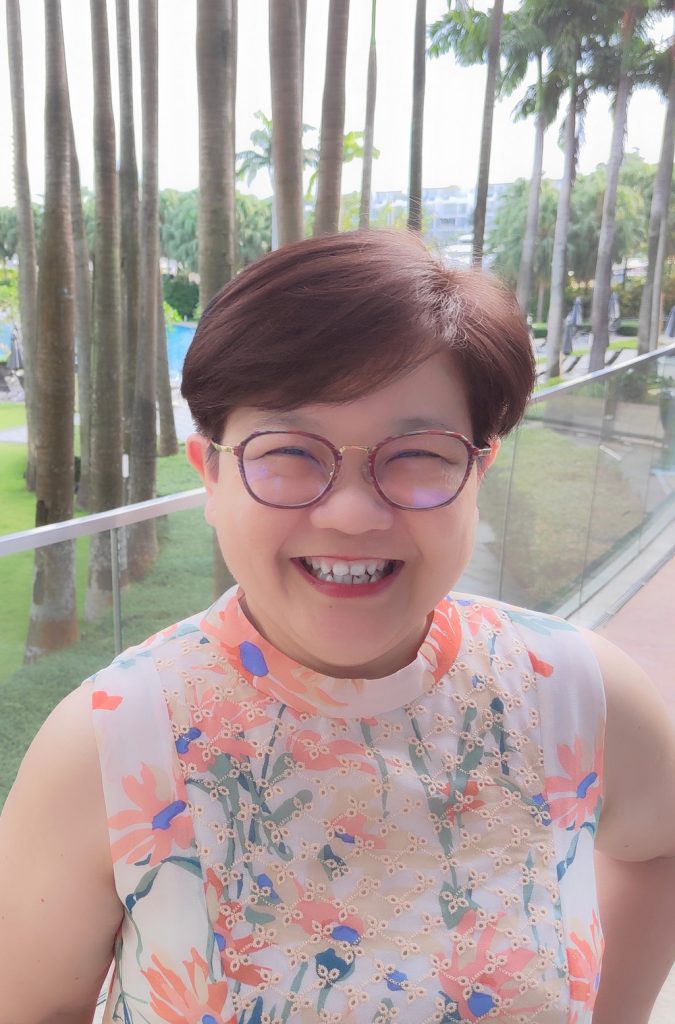 Bernice Toh Bee Lay
Women Division
Over the last two years, Covid-19 pandemic has changed the lifestyle of many people. Conducting dialogues with members virtually was a great challenge for me as I was too used to face-to-face meetings. I mustered the courage to move out of my comfort zone to adjust to the changes with a strong desire to nurture the growth of my district. Like all other districts, my fellow district leaders and I embarked on the "Zoom journey" to engage our members in dialogues.
During this crucial period, determined not to leave any youth members behind and to expand our network of happiness and good, I chanted fervently to engage my members in dialogues sincerely. Other than reaching out to my Women Division members, whenever opportunities arose, I would join my Young Women Division (YWD) leader and her members in their dialogue sessions to hear from them, and to encourage them with Ikeda Sensei's guidance and my own experiences.
When there was no Young Men Division (YMD) leader to look after the few YMD members in my district during this period, I took the initiative to engage them in heartfelt dialogues on Zoom. Although we only conducted a few sessions before a YMD leader was appointed to my district in mid-2020, I was very touched that they responded well to me, even though I am an 'Auntie' to them. I remembered during our very first Zoom meeting, the Primary Division YMD members and my son who was also in my district, shared what they had learnt during the discussion meetings. Their learning experiences in faith and their joyous spirits encouraged me greatly. In order to bring them closer to SGS, I also created opportunities in the discussion meetings for them to participate in such as sharing testimonies and putting up cultural items.
Through many online dialogues, we managed to suggest ideas on how to make every discussion meeting better than the previous and forged stronger bonds. As a result, we started to see greater participation from the Youth Division and my district began to brim with vibrant and youthful energy.
In the past two years, despite the constraints that we faced, we have been able to create ripples of hope-filled dialogues through our determination.
In Volume 30 of The New Human Revolution, Ikeda Sensei also wrote about the importance of caring for others in developing our own humanity:
"Valuing each individual, taking a personal interest in their well-being, and steady efforts in dialogue and offering encouragement represent the eternal and unchanging key to fresh growth and development for both individual members and the organisation."
Keeping in mind Sensei's guidance, I will continue to walk on the path of dialogue, cherishing each and every individual in front of me wholeheartedly, while spreading joy and hope to all around me.
(Adapted from June 2022 issue of Creative Life)