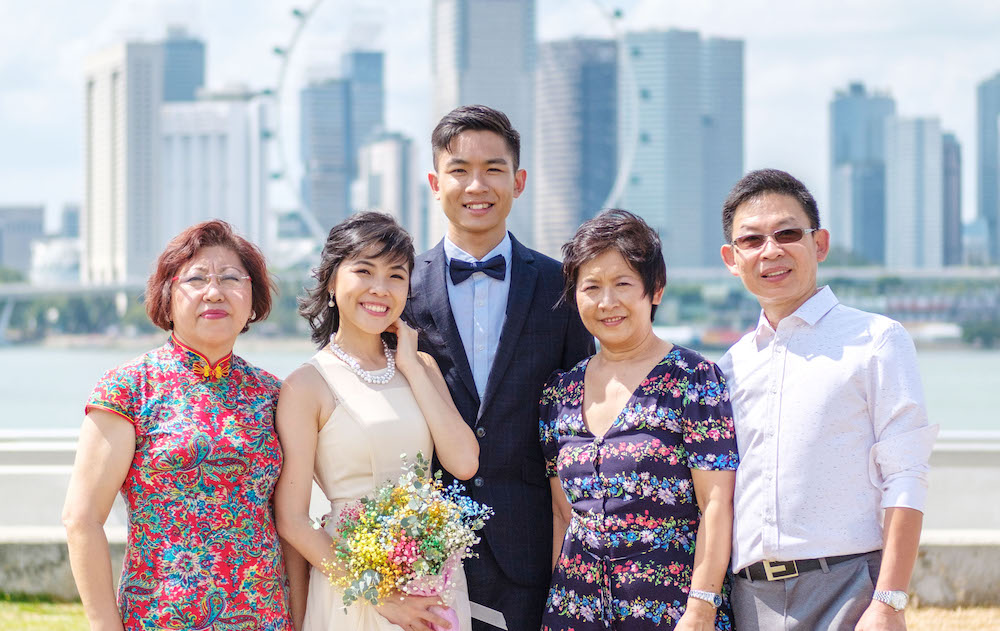 Shi Nengzheng
Young Men Division
In February 2019, I left Singapore to pursue a Master's degree in Peace and Conflict Studies in Australia at the University of Queensland. I graduated in July 2020 and started a Doctorate program that October.
After arriving in Australia with my wife, without the busy schedule of frequent Gakkai activities as in Singapore, I soon found myself dwelling in a cycle of self-doubt and inertia. Although my wife was extremely busy with schoolwork and internship, I only had about three days of school each week.
I was not progressing in life and faith. I tried looking for part-time jobs to fill up my free time but failed in all my job applications, and when I started to busy myself doing UberEats (like Foodpanda in Singapore), I still did not find much satisfaction.
I realised that this reflected my faith and practice: that I had relied a lot on being pushed by others and needing reaffirmation to feel confident about myself. Without them, I felt insignificant.
Towards the end of 2019, I was invited to share my testimony at a meeting at the Soka centre in Brisbane. I did not feel I had achieved any significant victories to warrant an experience-sharing on stage. I was encouraged by the leader who approached me and upon deciding to share at the meeting, I determined to seek the Law not outside of myself but within.
One of my favourite Gosho passages reads: "If you think the Law is outside yourself, you are embracing not the Mystic Law but an inferior teaching." ("On Attaining Buddhahood in This Lifetime", WND-1, p. 3) This passage again reminded me to establish a strong pillar of faith in my own life.
Employ the Strategy of the Lotus Sutra
Recognising that my struggle was against my fundamental darkness, I took the chance at the meeting to share my determination to submit an application for a Doctorate program scholarship at my university.
While doing a course on Non-violence, I wrote an essay on how dialogue can be a form of non-violent resistance and scored well for it. With renewed confidence, I converted this essay into a research proposal, submitting it as an application for a highly competitive Doctorate scholarship.
In March 2020, after few nervy weeks, I managed to secure the two supervisors required in the application and submitted just a few days before the deadline. Accomplishing the determination I had shared at the meeting gave me a great sense of fulfilment.
However, when the Covid-19 pandemic struck, fears and uncertainties came back to haunt me. For this scholarship, I had to compete with both domestic (Australian) students and international students and with funding cuts and the sidelining of Arts and Social Science courses, I knew that preference will be given to domestic over international students. These circumstances meant getting the scholarship would not only prove more challenging, but near impossible.
One of the most important points I learnt in faith was to "employ the strategy of the Lotus Sutra before any other." (WND-1, p.1001) Whenever faced with challenges, rather than strategising solutions, the best thing to do would be to chant to bring forth wisdom and then act with the clarity and purpose derived from this wisdom.
I also sought Ikeda Sensei's writings whenever I could. I started reading The Human Revolution and The New Human Revolution regularly and realised that my own life experiences gave manifestation to the episodes that Sensei detailed in his novels. I could thus readily apply what I read into my interactions with people. I renewed my determination again and began chanting with the prayer that if my mission for kosen-rufu lies here in Australia, I will secure this scholarship. I then set the prayers to advance Australian kosen-rufu, secure the PhD scholarship, and lay the foundation for a Student Division in Queensland, Australia.
At the end of July, I finally received news that I had been awarded a full scholarship with a fortnightly stipend that was sufficient for me not to have to worry about my finances! In fact, within my faculty, I was the only international student out of a total of four students to receive this scholarship!
In retrospect, I realised that my determination and constant renewal coupled with actions to realise my prayers had set the causes for these benefits to manifest. The causes – Australia's tightly closed borders since March 2020 had reduced the competition that I would have faced from international students in a pre-Covid time.
Bringing Hope Through Songs
When Covid-19 happened, we had received messages from the Government urging Singaporeans abroad to return. However, my wife and I decided that our time here had not yet come to an end. We then pondered what we could do within the constraints of the Covid lockdown. Inspired by snippets on the news of people using music to encourage others, we then embarked on a project to create a musical video involving multiple youths in Queensland to sing "This Is My Name" as an encouragement to all members.
The trainings we received back in Singapore taught us the power of the voice in bringing hope to others. The self-motivated drive to take the lead, which we had learnt through our various leadership roles in SGS, also prompted us to push on with this initiative even as we faced initial hurdles.
As restrictions began to lift here, I also initiated a monthly gathering of Soka students in my university to discuss Sensei's writings and mutually encourage each other. We also invited friends over to our place for dinners and dialogues. We experienced much good fortune and discovered that we tend to receive so much more when we give.
Kosen-rufu flows when members awaken to their missions to encourage others and are encouraged themselves. It is the heart that is most important. To me the essence of Gakkai activities lies in reaching out to others not based on any directive or agenda but out of a sincere wish to connect.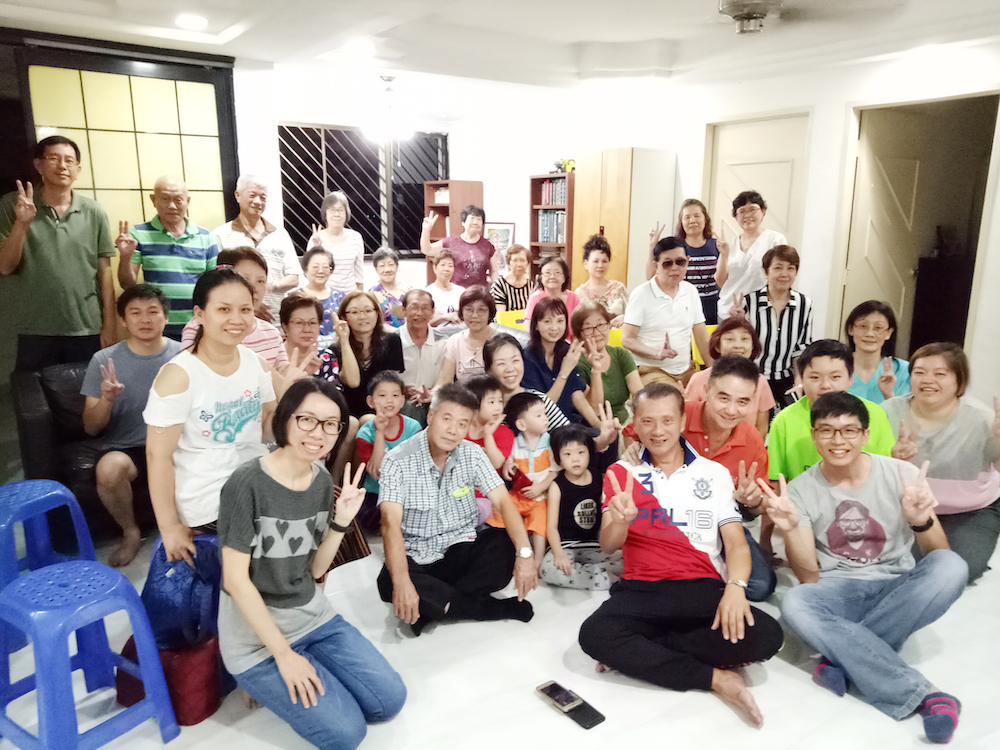 To Be an Expert in Dialogue
After being inspired by the World Youth General Meeting held online in September, I resolved to look not just till the end of my 3-year program, but 10 years ahead towards 2030.
I am determined to become an expert in dialogue, to realise Sensei's vision of peace, and to share his philosophy both in the realm of daily life and academia. I am also determined to realise the prayers that I had set when chanting for my scholarship application and am constantly taking positive action to actualise them.
I remain immensely grateful for the training opportunities I received in Soka Gakkai Singapore, especially within the Student Division. It has been an inner motivation to work towards building a "Student Division" in my university, albeit not so much to establish an institution like in Singapore but to focus on the essence of connecting members of faith and new friends to faith within the university.
Like my PhD project, I believe dialogue is crucial for forging a mutual encouragement network based on Buddhist humanism.
Dialogues can be empowering
Dialogues can be challenging
But in dialogues' mutuality we reveal our inherent potential
What we call Buddhahood.
(Adapted from April 2021 issue of Creative Life)