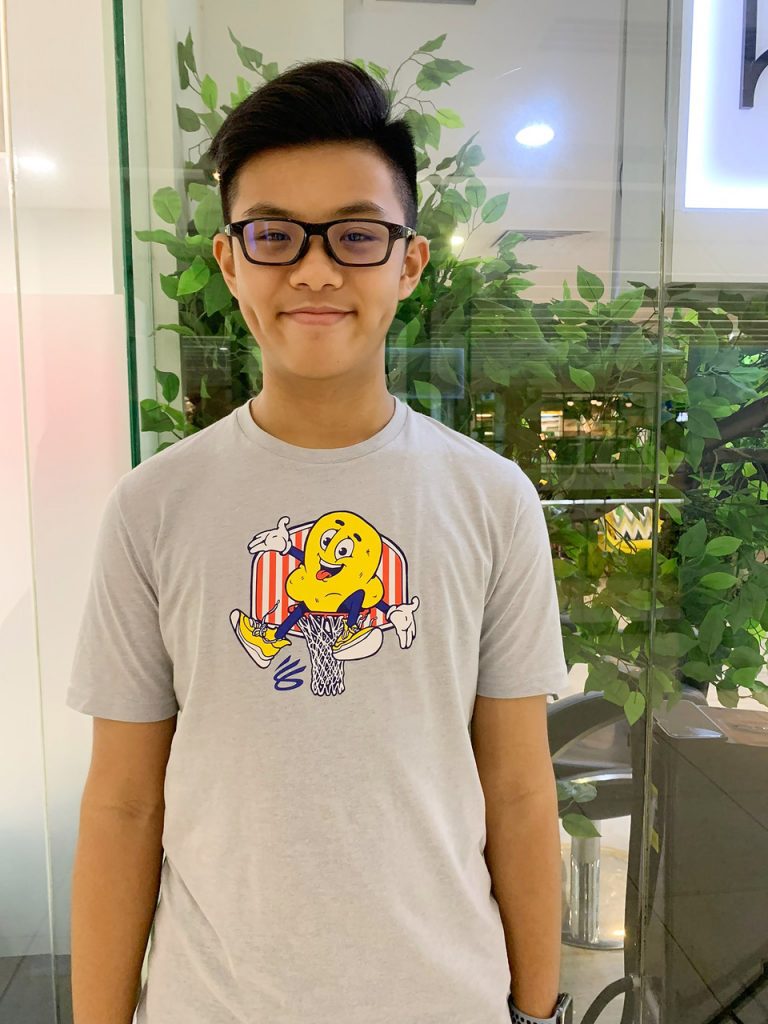 Cheng Yu Bin Darius
Future Division
Time flies. One moment I was sitting for my Primary School Leaving Examination (PSLE), and the next
moment I am already in secondary school. With the new year came new challenges such as more schoolwork and a new environment to adapt to. My old friends who had been by my side during my primary school years were no longer with me, and I had to forge new friendships with my new classmates. It all started off really slow, with me feeling lonely the first few weeks of school. I was not as cheerful as I used to be when I went to school each morning. There was also no one I could ask for help when I was stuck with a difficult mathematics question or had problems with my homework. Furthermore, I had a difficult time finding group members for project work, which left me panicking as the deadline for finalising my groupmates approached. I also struggled to understand the concepts of various subjects that the teachers taught us. Overall, the first few weeks of school were tough for me, and my morale dipped.
When the first term ended, I scored the lowest in class for my Chinese and barely scraped through for my History and Geography. Seeing how dejected I was, my parents encouraged me not to give up or lose faith in my own capabilities. They told me to continue chanting, to do my morning and evening gongyo without fail. Every day and night, I would chant for the wisdom to be able to grasp the concepts of the new topics and subjects, and to be able to study effectively.
Then came the Olympics. Seeing how the athletes never gave up despite the Covid-19 pandemic, and persevered through all odds in order to continue to participate in the event, I figured that I could achieve academic excellence too by continuing to challenge myself. I worked even harder, revising the subjects over and over again during the holidays, and chanted for a longer period than I usually did.
When Term Three came, though there were many examinations and tests and I wasn't confident that I would do well, I would always remember not to let negativity get me. With a positive mind and attitude, I headed for the examinations, where I scored five A1s out of six subjects.
I became more confident after that, but I reminded myself that complacency could lead to downfall. I continued practising faith and studying hard, with greater determination to excel in my studies, so as to fulfil my dream of becoming a doctor one day. More importantly, even when things became tougher, I did not lose faith. In the end, I did very well for the End-of-Year examinations, receiving A1 for every subject. It was then that I realised the key to success in our endeavours and becoming our best lies in our resolve to be victorious and our continuous efforts to remain undefeated. As Ikeda Sensei says, "When your determination changes, everything will begin to move in the direction you desire. The moment you resolve to be victorious, every nerve and fibre in your being will immediately orient itself towards your success. On the other hand, if you think, 'This is never going to work out', then at that instant every cell in your being will be deflated and give up the fight."
Through faith, I have learnt that we do not live only for ourselves. We should strive for a world where both ourselves and others are happy. Hence, I hope my victory in my first year of secondary school can inspire others, especially my close ones who are also challenging their set of problems in life, to take up faith. Towards 2030, the centennial of Soka Gakkai, I aspire to introduce Nichiren Buddhism to as many people as possible so that they, too, can transform their lives for the better.
(Adapted from December 2021 issue of Creative Life)