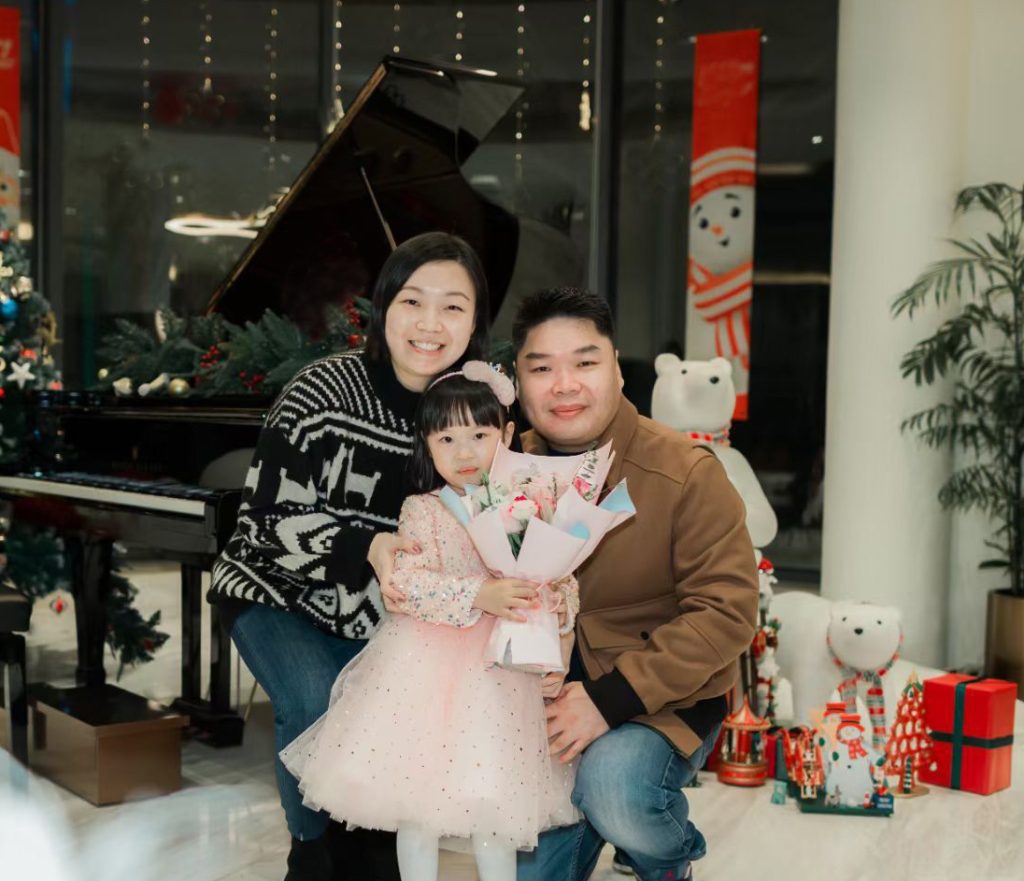 Seah Yi Yang
Young Men Division
"All people have a unique mission that only they can fulfil. But that doesn't mean you should simply wait for someone to tell you what yours is. It is important that you discover your mission on your own." Since I took faith in Nichiren Buddhism during my secondary school days, I have always engraved these words of Ikeda Sensei in my heart.
As I grew up in the Soka family, I took up leadership roles in the organisation. They gave me the platform to reach out to and support fellow young men, enabling me to further fulfil my mission as a Bodhisattva of the Earth.
In 2019, I was given the opportunity to be stationed in Shanghai, China. This means practising faith on my own in a foreign land. During that time in Shanghai, I repeatedly reminded myself that "My faith must continue no matter what happens". Even though I was miles away from home, I continued to send daimoku and Sensei's guidance to all my Young Men Division (YMD) members daily. I was determined not to let distance be an obstacle to reaching out to and encouraging my comrades in Singapore.
I recall a member who was struggling with his work. Through sincere dialogue over WhatsApp calls, I managed to encourage him to return to the fundamentals of faith and to practise sincerely. When he eventually overcame his struggles, I rejoiced along with him as though it was my own victory even though I was not able to be physically by his side.
In March 2022 when the Covid-19 situation in Shanghai worsened, the entire city went into lockdown. Despite having my own challenges, I wanted to reach out and help others in need as a humanistic Buddhist practitioner. Ikeda Sensei says, "Aspiring to devote oneself to a humanistic cause, to upholding human rights and spreading the ideals of Buddhism out of a desire to work for people's happiness and welfare is a truly laudable ambition." I began to volunteer in my estate and I was happy to be able to contribute to the community where I was.
Eventually, the situation got so bad that we didn't have basic food and necessities and my family was faced with the dilemma of whether we should stay in Shanghai or return to Singapore. We chanted earnestly to fulfil our mission where we were. Despite the strict lockdown, it was amazing that we managed to obtain flight tickets back to Singapore and a trip approval from the Chinese authorities within three days.
As a result, my daughter could start school at the Soka Preschool in Singapore and I was back just in time to contribute to the YES! Let's BBB! zone youth gatherings.
Finally having this opportunity to reach out to my YMD members physically, I started visiting a district leader every Sunday morning to encourage him. He confessed that he had not been practising for a long time but was inspired by me to renew his determination. I have recently started ripple dialogues with my YMD members. Even though I have a very hectic work schedule, I could feel myself brimming with life-force and fulfilment. I am determined to bring hope and courage to all I meet and encourage the person in front of me.
(Adapted from July 2022 issue of Creative Life)